Beier Safety And Security LTD.
We deal in the sale and distribution of safety and security equipment from head to toe!
Customers include government and private security institutions like police, army, industries, manufacturing, mining, road construction and oil exploration.
We have head offices in Kampala Uganda.
SECURITY ITEMS INCLUDE: all kinds of security uniforms, ponchos, army uniforms, anti terrorism uniforms, police aviation uniforms and all kinds of security equipment.
SAFETY ITEMS INCLUDE: Head Protection, Body Protection, Hand Protection, and Footwear Protection.
Our Commitment is the strategic design and seamless execution of innovate, state-of-the-art safety and security systems, and gears delivered within budget and agreed timelines.
Business associates:
We are Re-Sellers for DELTAPLUS FRANCE
We provide a comprehensive range of turnkey safety solutions from basic to enterprise solutions through to integrated systems that are customized to the client's project needs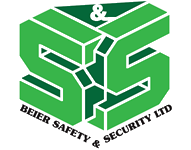 We make sure that all your orders reach you in time and in perfect condition.
Our factory produces all kinds of uniforms both security and safety.
We own  a state-of-the-art modern apparels factory with capacity to handle small and big orders.
The directors have 20 years experience supplying uniforms to Uganda police, UPDF,( Uganda People Defence Forces,) SPLA ( Southern Sudan Liberation Army, Southern Sudan police, big NGOs and Wildlife Protection Forces.
ALL PERSONAL PROTECTIVE EQUIPMENT (PPE)
Safety Items Include: Head Protection, Body Protection, Hand Protection, and Footwear Protection.
We provide a full spectrum of safety and security equipment of credible quality that meets international standards.